So a while back I commissioned a painting from my friend Ana Hanson. The painting is of a dragon holding a metal sphere.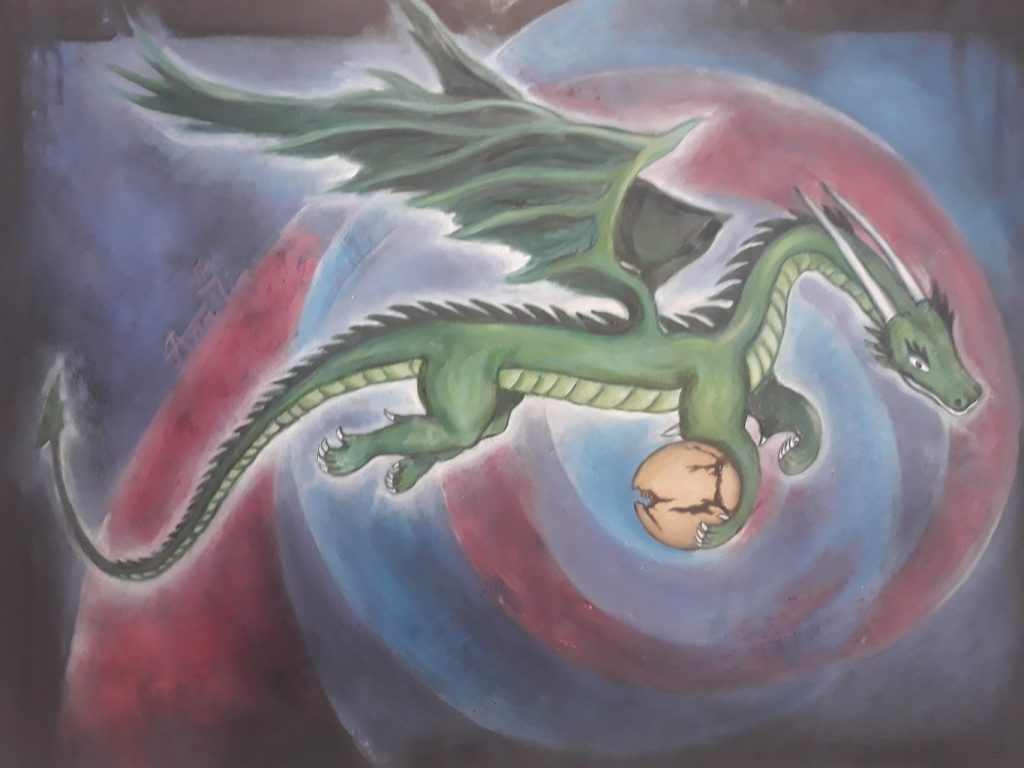 The painting took 2-3 months to complete but the wait was totally worth it and I am very happy with the result.
The painting (Neither myself or Ana has given the painting a name as yet) sits proudly in my lounge room as a centerpiece and I get quite a few comments from people new to my home.
For anyone interested in Ana Hansons artwork or interested in commissioning a piece from Ana, her website is http://www.anahanson.com/